If you are in the Basildon area and have an upcoming event or reason for celebration, why not impress your guests with the delicious culinary treat that is a hog roast! Hog Roast Basildon are pleased to be able to offer our catering services to the people of this wonderful town, and love nothing more than being involved in making your event day extra special. A hog roast is our favourite method of cooking (I think you could have guessed that though), it is one of the most magnificent ways of cooking for a large number of guests and ensuring that they receive some absolutely delicious food. The tradition of spit roasting hogs has been around for centuries and in our opinion, there is no better way of cooking pork. It is a longstanding part of our culinary heritage and here at Hog Roast Basildon, we love introducing it to so many new people.
If you need to cater for an event, a hog roast is the perfect solution. The Hog Roast Basildon team can provide you and your guest with succulent freshly cooked meat and a range of other beautiful dishes. Once you have placed your order with us you do not have to worry about catering for your guests. We will take care of everything, leaving you free to get on with organising the entertainment, sending the invites and the long list of other things that need to be done.
A Hog Roast is Perfect for any Event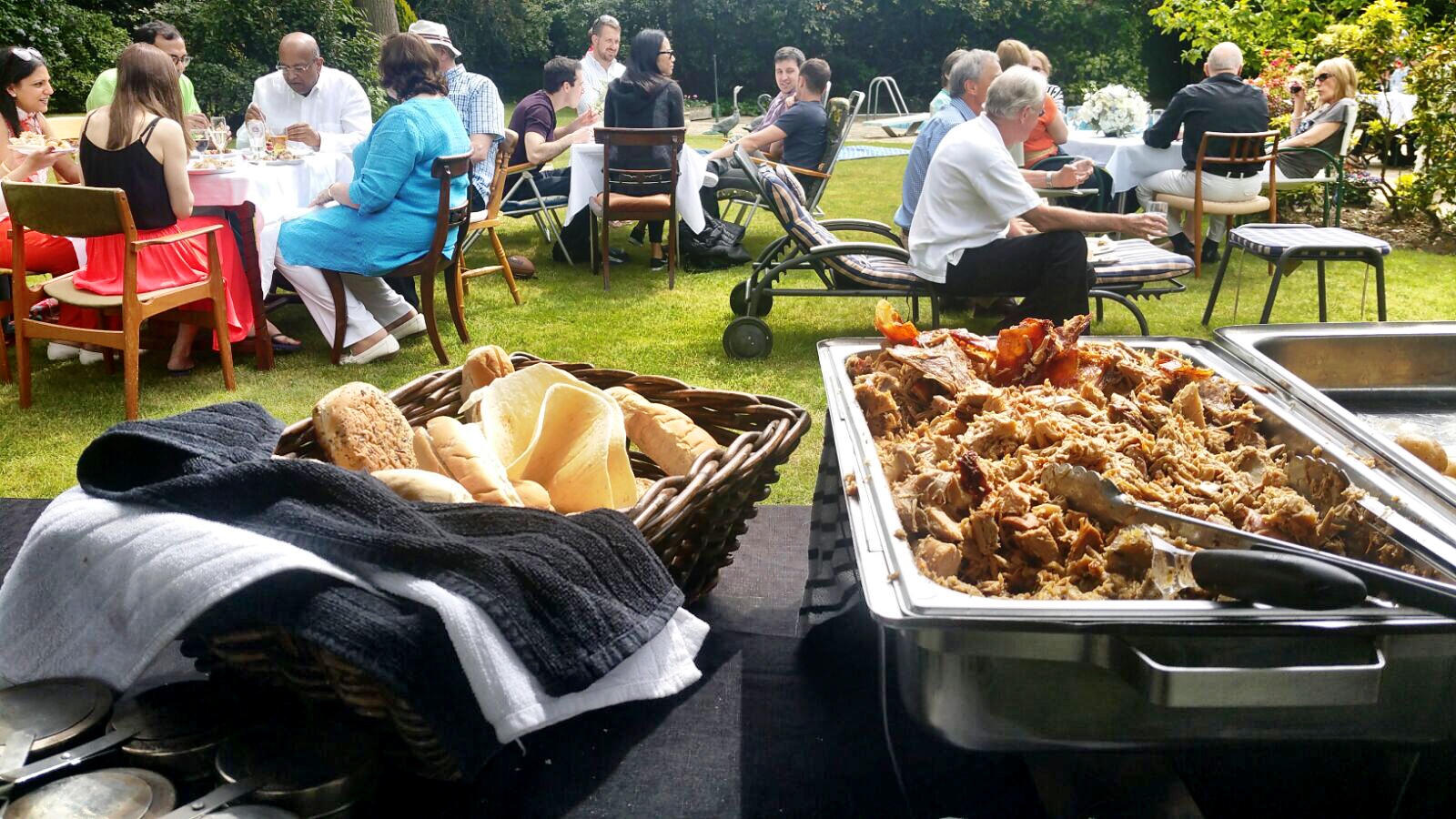 We can either offer you a buffet service with our sociable catering assistants on hand to assist you and your guests, or if you would prefer a more formal sit-down meal, we can bring along our own events team to provide full table service, and for extra special occasions, front of house staff to greet you in style with a canapé welcome reception. From making your initial enquiry right through the end of your event, the Hog Roast Basildon team will offer you customer service that is just as high in quality as our food!
Experienced, Professional Hog Roast Chefs
For over 10 years, we have been providing hog roasts to the people of Basildon and the surrounding area. During that time, we have provided food for all kinds of events. No party is too big or too small for us. We cater for private parties as well as large weddings and corporate events.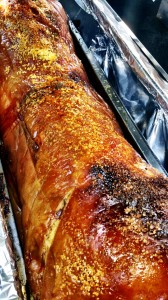 We always prepare our meat on-site and we love being in the thick of things, chatting to our diners whilst we carve and serve our delicious pork topped with irresistibly crispy crackling and our velvety homemade apple sauce. Hog Roast Basildon's generous portions of freshly prepared hog roast sandwiches are the perfect accompaniment to so many events, as well as being a very budget-friendly way of feeding a lot of people.
Our menus cater for all tastes. You can choose a traditional hog roast as the centrepiece of your feast, or opt for a range of other roasted meats. We can provide your guests with barbecued meats as well as roasts. In addition, we provide salads, side dishes, canapés and desserts. Vegetarians are catered for too, and our team canalso provide you with platters of Indian, Chinese, Mexican, Thai and Mediterranean food.
Cook Your Own Hog Roast
To make hiring a hog roast machine from us even easier, we will also deliver to your venue, pick it up again after your event and take care of cleaning it too. Doing your own hog roast is a brilliant self-catering option if you want to wow your guests and create a lovely atmosphere without it being too labour-intensive. If you would like to learn more about hiring some hog roast catering equipment from us, make sure you visit our machines page to give you an idea of the different models we have available, or contact us here at Hog Roast Basildon and we will be only too happy to help!
Our packages can be adjusted to meet practically any size budget. Contact us today for your tailored quote.