If you are in the Basildon area and have an upcoming event or reason for celebration, why not impress your guests with the delicious culinary treat that is a hog roast! Hog Roast Basildon are pleased to be able to offer our catering services to the people of this wonderful town, and love nothing more than being involved in making your event day extra special. A hog roast is our favourite method of cooking (I think you could have guessed that though), it is one of the most magnificent ways of cooking for a large number of guests and ensuring that they receive some absolutely delicious food.
If you need to cater for an event, a hog roast is the perfect solution. The Hog Roast Basildon team can provide you and your guest with succulent freshly cooked meat and a range of other beautiful dishes. Once you have placed your order with us you do not have to worry about catering for your guests. We will take care of everything, leaving you free to get on with organising the entertainment, sending the invites and the long list of other things that need to be done.
A Hog Roast is Perfect for any Event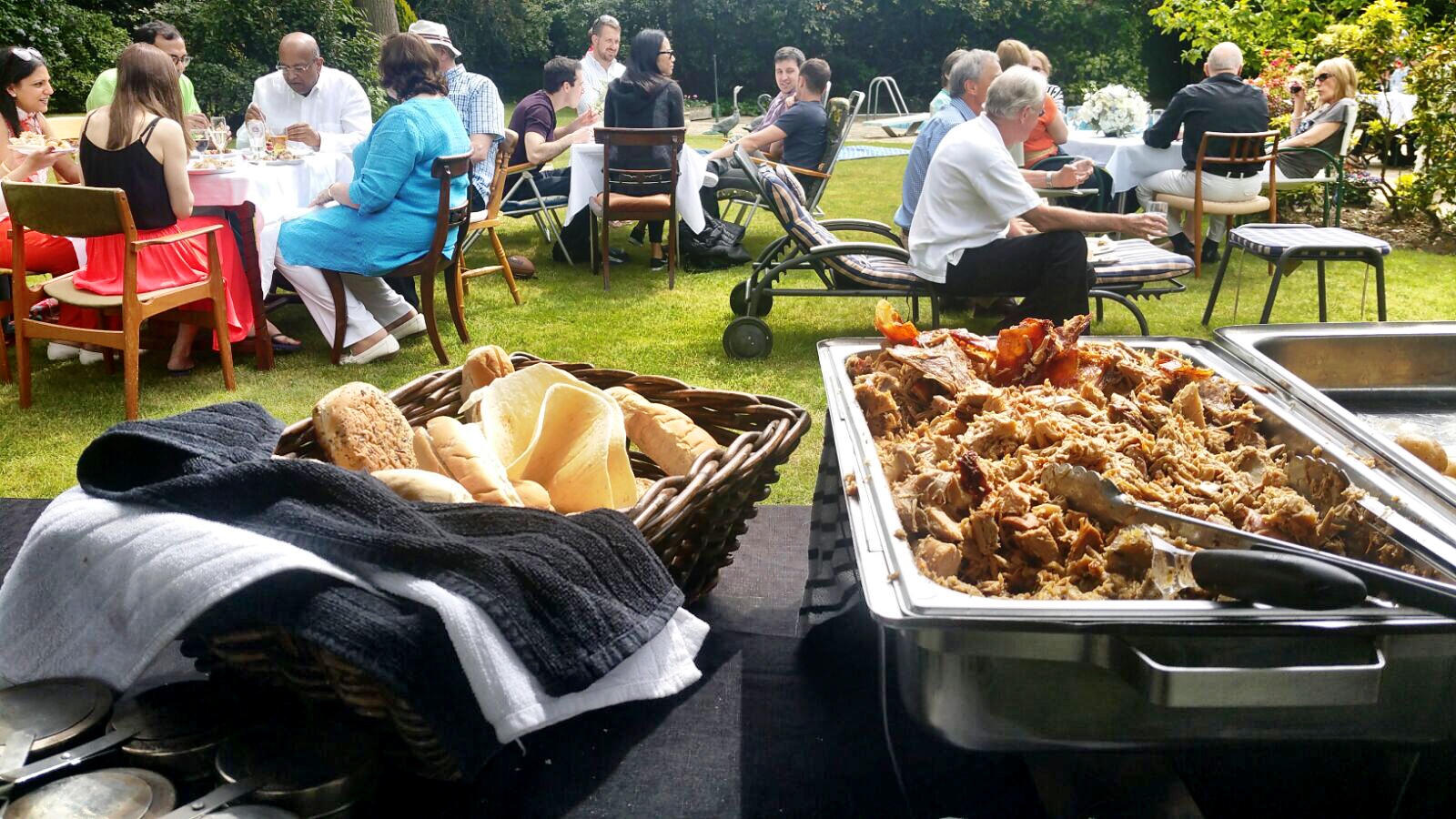 Catering for large groups is often notoriously difficult, but by providing them with food from one spectacular hog roast you can be assured that each and every guest's is able to indulge in the same standard of tasty, exceptional food. Our absolute most popular menu option is the classic hog roast with freshly baked bread rolls and tasty, homemade condiments. Sounds delicious! However, if you would prefer something more formal including a choice of more traditional side dishes and even waiter service, we too can provide this for you. Simply get in touch with us here at Hog Roast Basildon to discuss our extensive options with you – we pride ourselves on being able to work with you to create your dream feast!
Experienced, Professional Hog Roast Chefs
For over 10 years, we have been providing hog roasts to the people of Basildon and the surrounding area. During that time, we have provided food for all kinds of events. No party is too big or too small for us. We cater for private parties as well as large weddings and corporate events.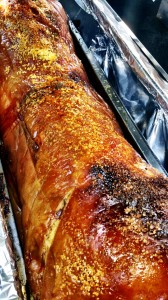 Our experienced chefs are equipped to prepare a range of fresh food at your event location. We bring everything we need to cook and serve your food with us, including a table to lay the finished food out for your guests. You tell us when you want the food served and we make sure it is all ready and nicely presented.
Our menus cater for all tastes. You can choose a traditional hog roast as the centrepiece of your feast, or opt for a range of other roasted meats. We can provide your guests with barbecued meats as well as roasts. In addition, we provide salads, side dishes, canapés and desserts. Vegetarians are catered for too, and our team canalso provide you with platters of Indian, Chinese, Mexican, Thai and Mediterranean food.
Cook Your Own Hog Roast
At Hog Roast Basildon, we make sure that you stay in charge, which is why we also provide a hog roast machine hire service. We bring you the hog, the machine and gas, show you how to use it and let you do the cooking.
Our packages can be adjusted to meet practically any size budget. Contact us today for your tailored quote.